Co-Directors
Sakiko Fukuda-Parr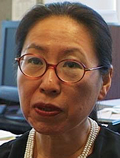 Sakiko Fukuda-Parr is Professor of International Affairs at the New School.  She is a development economist working in the multidisciplinary framework of capabilities and human development, focusing on human rights and development, poverty-conflict nexus, and global technology. She is currently working on a book on MDGs and the international development agenda. From 1995 to 2004, she was lead author and director of the UNDP Human Development Reports.  Her other recent publications include The Gene Revolution: GM Crops and Unequal Development;  Readings in Human Development;  Capacity for Development: Old Problems, New Solutions, and numerous papers and book chapters. She founded and is co-editor of the Journal of Human Development.   She is a member of the UN ECOSOC Committee on Development Policy, and the Human Rights Council High Level Task Force on the Right to Development. She is a board member of the Center for Economic and Social Rights, and Board Chair of Knowledge Ecology International, NGOs that advocate human rights and technology for development.  She is a graduate of Cambridge University (UK), the Fletcher School of Law and Diplomacy (USA), and the University of Sussex (UK).
Terra Lawson-Remer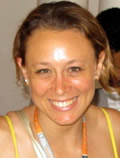 Dr. Lawson-Remer is Founder of Cimarron: Impact a global consulting firm pioneering evidence-based strategies for social change. Her work addresses the determinants and consequences of sustainable development, poverty and inequality, and social and economic rights fulfillment within and across generations. In this vein her expertise includes rule of law, development, natural resources, democratic governance, civil society, international economic law, property rights, and transnational investments. Previously Terra was Non-Resident Fellow at Brookings in Global Economy & Development; Assistant Professor of International Affairs & Economics at The New School; Fellow for Civil Society, Markets & Democracy at the Council on Foreign Relations; and Legal Director at Avaaz. She also served as Senior Policy Advisor at the U.S. Department of the Treasury during the first Obama administration and has held positions at the United Nations World Institute for Development Economics Research (UNU-WIDER), latham & Watkins LLP, Amnesty International USA, the Ethical Globalization Initiative, STARC: Students Transforming & Resisting corporations, and the New York Civil Liberties Union, and she has worked as a consultant to and organizer for numerous grassroots environmental and social justice organizations. Terra earned her B.A. in Ethics, Politics & Economics from Yale University; her J.D. from New York University School of Law, and her Ph.D. in Political Economy from New York University's Law & Society Institute.
Susan Randolph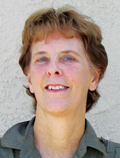 Susan Randolph is an Associate Professor in the Department of Economics and the Department of Agricultural and Resource Economics. She is a faculty affiliate of the Human Rights Institute, the Center for Latin American and Caribbean Studies, the Center for Contemporary African Studies, and the India Studies Program.  She has served as a short-term consultant to  the Office of the High Commissioner for Human Rights, The World Bank and the United States Agency for International Development and is affiliated with the Connecticut Center for Eliminating Health Disparities among Latinos.  Prior to coming to UCONN, she worked for four years as head of the Program Development division with Turkiye Kalkinma Vakfi, a grassroots development organization that enables poor, landless households to establish viable, self-sustaining economic enterprises.  Dr. Randolph's research has focused on a broad range of issues in development economics, including poverty, inequality, food security, and economic rights, at both the country and regional levels and has been published in numerous refereed multidisciplinary as well as economic journals.  One stream of her work has emphasized measurement while other streams have emphasized development policy.  Her work on marginal malnutrition and food security has focused on Mexico and Senegal, while her other work on development policy has been focused cross-nationally as well as on Malaysia, Sudan, Bangladesh, Mexico, Egypt, Nepal, and Indonesia.  Dr. Randolph received her BA in Political Science from the University of Oregon and her MA and PhD in economics from Cornell University.
Researchers
Senior Researcher: John (Jay) Stewart

John (Jay) Stewart earned his Ph.D. from the University of Wisconsin-Madison after receiving a B.A. in chemistry from Michigan State University. His graduate studies focused on the sociology of science, research methodology, and statistics. His dissertation research resulted in a book, Drifting Continents and Colliding Paradigms: Perspectives on the Revolution in the Geosciences (Indiana University Press, 1990). He has taught sociology, research methods, and statistics at Washington State University and at the University of Hartford. Although retired, he consults on statistical analyses and does research in environmental justice and human rights.
Current Research Assistant: Ute Reisinger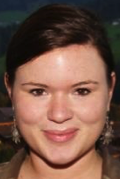 Ute Reisinger is Research Assistant at the Human Rights Institute at the University of Connecticut, where she works on updating the SERF Index. Her research interests lie in agricultural development, natural resource governance and climate change as well as finance regulation, illicit financial flows and extraterritorial obligations of economic and social rights. Prior to her Fulbright Scholarship at the University of Connecticut she worked three years in development cooperation in Mozambique promoting income-generating activities for small farm holders and organizing producer cooperative of subsistence farmers. She earned her BA in International Business Administration and Trade at the University of Applied Science in Krems, Austria and her MA in Human Rights and Democratization from the European Inter University Center in Venice, Italy.
Previous Research Assistants
Joshua Ping Ang, Elizabeth Kalteski, Patrick Guyer, Josh Greenstein, Salil Benegal, Anita Wahi