Co-Founders and Co-Directors
Sakiko Fukuda-Parr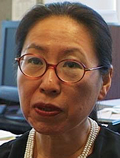 Sakiko Fukuda-Parr is Professor of International Affairs at the New School.  She is a development economist working in the multidisciplinary framework of capabilities and human development, focusing on human rights and development, poverty-conflict nexus, and global technology. She is currently working on a book on MDGs and the international development agenda. From 1995 to 2004, she was lead author and director of the UNDP Human Development Reports.  Her other recent publications include The Gene Revolution: GM Crops and Unequal Development;  Readings in Human Development;  Capacity for Development: Old Problems, New Solutions, and numerous papers and book chapters. She founded and is co-editor of the Journal of Human Development.   She is a member of the UN ECOSOC Committee on Development Policy, and the Human Rights Council High Level Task Force on the Right to Development. She is a board member of the Center for Economic and Social Rights, and Board Chair of Knowledge Ecology International, NGOs that advocate human rights and technology for development.  She is a graduate of Cambridge University (UK), the Fletcher School of Law and Diplomacy (USA), and the University of Sussex (UK).
Susan Randolph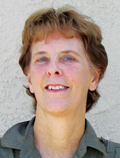 Susan Randolph is an Associate Professor in the Department of Economics and the Department of Agricultural and Resource Economics. She is a faculty affiliate of the Human Rights Institute, the Center for Latin American and Caribbean Studies, the Center for Contemporary African Studies, and the India Studies Program.  She has served as a short-term consultant to  the Office of the High Commissioner for Human Rights, The World Bank and the United States Agency for International Development and is affiliated with the Connecticut Center for Eliminating Health Disparities among Latinos.  Prior to coming to UCONN, she worked for four years as head of the Program Development division with Turkiye Kalkinma Vakfi, a grassroots development organization that enables poor, landless households to establish viable, self-sustaining economic enterprises.  Dr. Randolph's research has focused on a broad range of issues in development economics, including poverty, inequality, food security, and economic rights, at both the country and regional levels and has been published in numerous refereed multidisciplinary as well as economic journals.  One stream of her work has emphasized measurement while other streams have emphasized development policy.  Her work on marginal malnutrition and food security has focused on Mexico and Senegal, while her other work on development policy has been focused cross-nationally as well as on Malaysia, Sudan, Bangladesh, Mexico, Egypt, Nepal, and Indonesia.  Dr. Randolph received her BA in Political Science from the University of Oregon and her MA and PhD in economics from Cornell University.
Co-Founder
Terra Lawson-Remer

Terra Lawson-Remer is an economist, attorney, and public policy expert who has dedicated her life to working for social, environmental, and economic justice. Terra has served as a Senior Advisor in the Obama Administration, written award-winning research books, taught graduate students as a professor of public policy, and worked with the United Nations, World Bank, Amnesty International, and governments worldwide to advance sustainable development and economic inclusion. After graduating from Yale and earning her law degree and Ph.D. on a full scholarship to NYU, she worked around the world as an economist to create jobs, restart businesses, and generate economic activity after a crisis. A passionate environmentalist, Terra helped the World Bank create its Climate Finance program, which funds billions of dollars of clean energy projects around the world and worked to develop policies to cut pollution from oil drilling and mining as a Senior Advisor in the US Treasury Department under the Obama Administration.
Researchers
Senior Researcher: John (Jay) Stewart

John (Jay) Stewart earned his Ph.D. from the University of Wisconsin-Madison after receiving a B.A. in chemistry from Michigan State University. His graduate studies focused on the sociology of science, research methodology, and statistics. His dissertation research resulted in a book, Drifting Continents and Colliding Paradigms: Perspectives on the Revolution in the Geosciences (Indiana University Press, 1990). He has taught sociology, research methods, and statistics at Washington State University and at the University of Hartford. Although retired, he consults on statistical analyses and does research in environmental justice and human rights.
Research Analyst: Shaan Badenhorst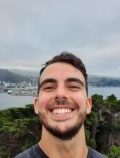 Shaan previously worked as a research analyst at Motu Economic & Public Policy Research in New Zealand—where he first began working with the HRMI and SERF teams—before taking his current role as an analyst at the New Zealand Treasury, Te Tai Ōhanga. Having completed an honours degree in economics at the University of Auckland in 2018, Shaan now plans to undertake a master's by thesis in economic at the Victoria University of Wellington, looking at the impact of unemployment of parents on their high school aged children.  He is passionate about research into better wellbeing outcomes and is particularly interested in the relationships between social, and economic outcomes, social norms, and government policy.  Born in South Africa, he speaks English and Afrikaans.
Research Analyst: Stephen Bagwell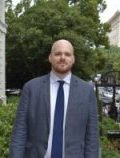 Stephen is an assistant professor in the Department of Political Science at the University of Missouri–St Louis. His research addresses the questions at the intersection of politics and economics, like "how do states use their limited resources to ensure their citizens live the best lives they possibly can?" Additionally, he is interested in the economic consequences of political decisions, with papers assessing the link between political violence and foreign direct investment and sovereign credit rating. He has worked on several measurement projects related to human rights and well-being, including his dissertation, which focused on developing multiple metrics measuring progress towards the Sustainable Development Goals. He is currently involved with both the SERF Index and the Human Rights Measurement Initiative. Dr. Bagwell earned his PhD in 2019 from the University of Georgia, before spending one year as a Visiting Professor at DePauw University.
Research Analyst: Christopher Shay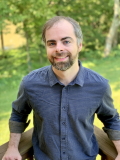 Christopher Shay is a post-doctoral research associate at the Human Rights Institute as well as an International Security Program fellow at the Belfer Center for Science and International Affairs. His research focuses on state repression, violent and nonviolent insurgencies, and post-conflict outcomes. His dissertation investigates the troubling observation that democratization and conflict termination commonly fail to alleviate severe human rights abuse. This tends to occur when civilian authorities have lost administrative control over their security forces, an argument he supports with cross-national statistical evidence as well as qualitative research conducted in Nepal. In addition to his doctoral research, Christopher has managed the Nonviolent and Violent Campaigns and Outcomes (NAVCO) 2.1 data project for Dr. Erica Chenoweth and has provided analysis on India's long-running Naxalite conflict to the International Institute for Strategic Studies. He received his PhD from the University of Denver's Josef Korbel School of International Studies after earning his master's degree in peace and conflict studies from Uppsala University and his bachelor's degree from Hanover College. Prior to his graduate studies, Christopher was an outdoor educator and (for brief periods) a wildland firefighter.
Research Analyst: Annie Watson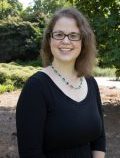 Annie Watson is passionate about human rights education, collecting data that can be used to hold governments accountable for abuses, and communicating research to broad audiences so that it can be used to press for progress. She is a political scientist with more than seven years of experience measuring human rights experiences. Annie received her PhD from the University of Georgia in 2020 and currently teaches for Middle Georgia State University. Her research focuses primarily on the incorporation of international human rights law in domestic policies, particularly for women's rights and economic rights.
Previous Research Assistants
Joshua Ping Ang, Elizabeth Kalteski, Patrick Guyer, Josh Greenstein, Salil Benegal, Anita Wahi, and Ute Reisinger